RCN Strike action and critical care nursing: a position statement from UKCCNA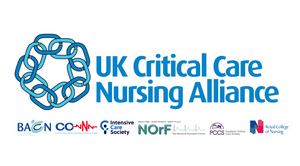 The Intensive Care Society alongside other members of the UK Critical Care Nursing Alliance (UKCCNA) have produced a position statement on the RCN Strike action and critical care nursing.
This statement on critical care nurse staffing (including registered nurses, nursing associates and nursing support workers) and upcoming strike action has been prepared by the UKCCNA and includes expert advice from the RCN.
This is difficult time and one during which members of our nursing team may have to make difficult personal decisions. The UKCCNA supports that all staff should be able to thrive within a psychologically safe working environment and to have a fair income reflective of their essential position with the healthcare system and as patient advocates. The UKCCNA respects individual decisions and expects nursing staff to conduct themselves in a respectful and professional manner in line with RCN strike1 and local policies.
Critical care is a designated area of derogation under the RCN Life Preserving Model of strike action. Derogation is a method of maintaining patient safety and safe staffing levels. It is an exemption provided to a member or service from taking part in industrial action. Critical care nursing staff will therefore be exempt from taking part in strike action, even in hospitals that have voted to strike and even if an individual wishes to strike2 .
Critical care nursing staff who do not provide direct patient care such as practice development or clinical educator nurses will not be derogated.
Redeployment of staff from critical care
Nurses/ members are only derogated for a specific area, i.e. critical care units and should there be a request to move them to other areas, there will be an assumption made by the RCN that they are not required for that specific service and the derogation will cease. They will be able to join their colleagues on the picket line - Derogation: how to keep patients safe during strikes |RCN Magazines | Royal College of Nursing.
For further information please see the RCN website - https://www.rcn.org.uk/Get-Involved/Campaign-with-us/Fair-Pay-for-Nursing/Latest-updates/Industrial-action-FAQs.
Supporing the strike
The RCN will be providing badges and literature for nurses working in derogated areas, like critical care, to enable them to show their support for RCN strike action, if they so wish.
Individual circumstances
Derogations can be extended to individual members who may suffer from long term financial impact due to participation in industrial action. Details can be found on the RCN website at NHS strike action ballot FAQs | Royal College of Nursing (rcn.org.uk)
Changes to strike activity
The RCN Industrial Dispute Strike Committees will be formed in every place of work. This committee will liaise with management in relation to derogations and to agree contingency plans to deal with emergencies in the workplace. Full details on the role of the Industrial Dispute Strike Committees can be found in the RCN Industrial Action Handbook - Industrial Action Handbook | Employment and Pay | Royal College of Nursing (rcn.org.uk)
To make an informed decision, more guidance is available in the RCN handbook, available at: https://www.rcn.org.uk/employment-and-pay/Industrial-Action-Handbook .
About the UKCCNA
The UK Critical Care Nursing Alliance (UKCCNA), established in 2013, provides a structured mechanism to facilitate collaborative working with all nationally recognised critical care nursing organisations across the United Kingdom. The aim of the UKCCNA is to be proactive and visionary about service requirements, providing quality assurance, enhancing the service, quality of care, patient/family experiences and outcomes in critical care. Further details of UKCCNA member representatives are on the UKCCNA website.
The member organisations of the UKCCNA are:
British Association of Critical Care Nurses (BACCN)
Critical Care National Network Nurse Lead Forum (CC3N)
Intensive Care Society
National Outreach Forum (NORF)
Paediatric Critical Care Society (PCCS)
Royal College of Nursing (Critical Care and Flight Nursing Forum)
---