Saluting Our Sisters
Here at the Society, we celebrate Black History Month and the incredible talent and contributions of black intensivists, nurses, allied health professionals, pharmacists and psychologists caring for the sickest of patients in hospital.
There are almost 80,000 black staff working in the NHS, which represents over 6% of the total NHS workforce. This is made up of approx. 6,000 medical and 67,500 non-medical roles across the health service.
This year's theme is Saluting Our Sisters, so we're recognising some of the incredible black women throughout history who've made an impact on healthcare in the UK. During October we'll be spotighting these women on our social media channels to help us reflect on the past and acknowledge the contributions black women have always made to our society. We'll also be looking to the future, and some of the women emerging as leaders in healthcare today.
You can also suggest women you think we should highlight by getting in touch with us at communicationsteam@ics.ac.uk.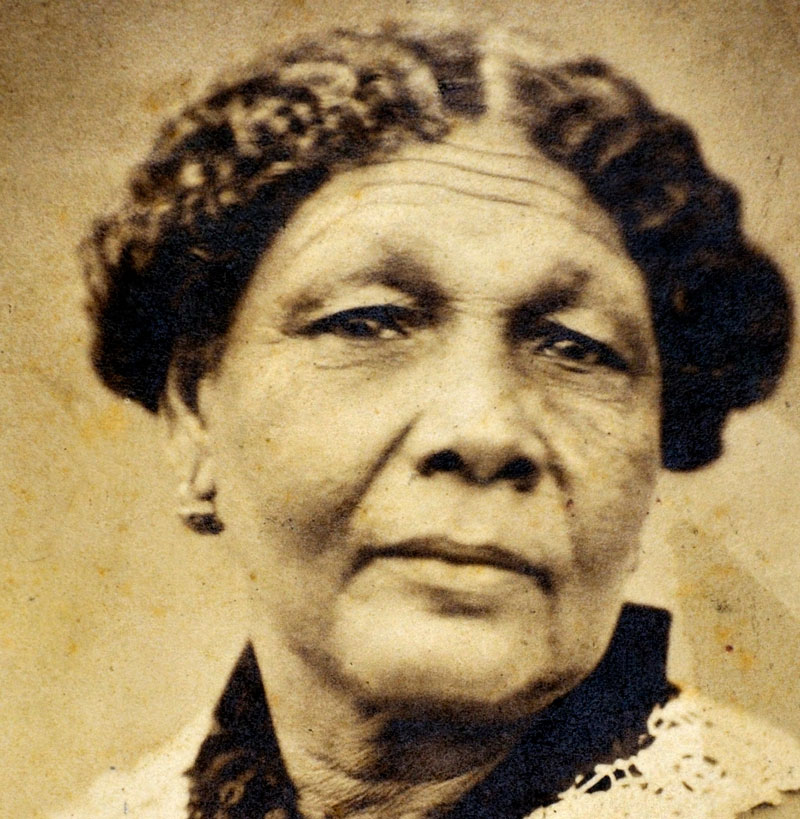 Mary Seacole was born in Jamaica to a Jamaican mother and Scottish father on 23 November 1805. Her father was a white army officer, and her mother ran a boarding house and was a healer, something which Mary carried with her into the rest of her life.
By the age of 12 Mary was helping to run her mother's boarding house, and at 17 in 1823 she moved to London on her own. Her time living in England allowed her to learn about European medicine, knowledge she paired with traditional Caribbean techniques.
She returned to Kingston, Jamaica, in 1926, where she married and then nursed her husband Edwin Horatio Hamilton Seacole until his death in 1844.
During the first two years of the 1850s Mary nursed patients with Cholera, first in Kingston, then in Panama, where she'd travelled without prior knowledge of the outbreak. In 1853 she returned to Kingston to care for patients during a yellow fever epidemic. Here, she was invited by the authorities to supervise nursing at the British Army Headquarters, and also turned her mother's former boarding house into a hospital.
But it was her work during the Crimean War for which Mary is best remembered.
Following the outbreak of war in 1853, Mary travelled back to London were she asked the British War Office to send her to Crimea as a nurse, but they refused her. Instead of abandoning the idea, Mary travelled to Crimea anyway and funded the trip herself, establishing the British Hotel, a facility for wounded and recovering soldiers. The hotel was close to the battlefield, and she would brave the fighting to nurse wounded soldiers where they'd fallen.
Mary was well loved, and very well known in her lifetime, particularly by the soldiers who'd benefitted from her skills and knowledge, but following her death in 1881 she was largely forgotten by history. It wasn't until the 21st century that her story was revived to be recognised and shared.
In 2004 Mary was voted the Greatest Black Briton, and in 2016, following work by Lord Clive Soley, a statue of her was erected in the grounds of St Thomas' Hospital.
Source: Mary Seacole Trust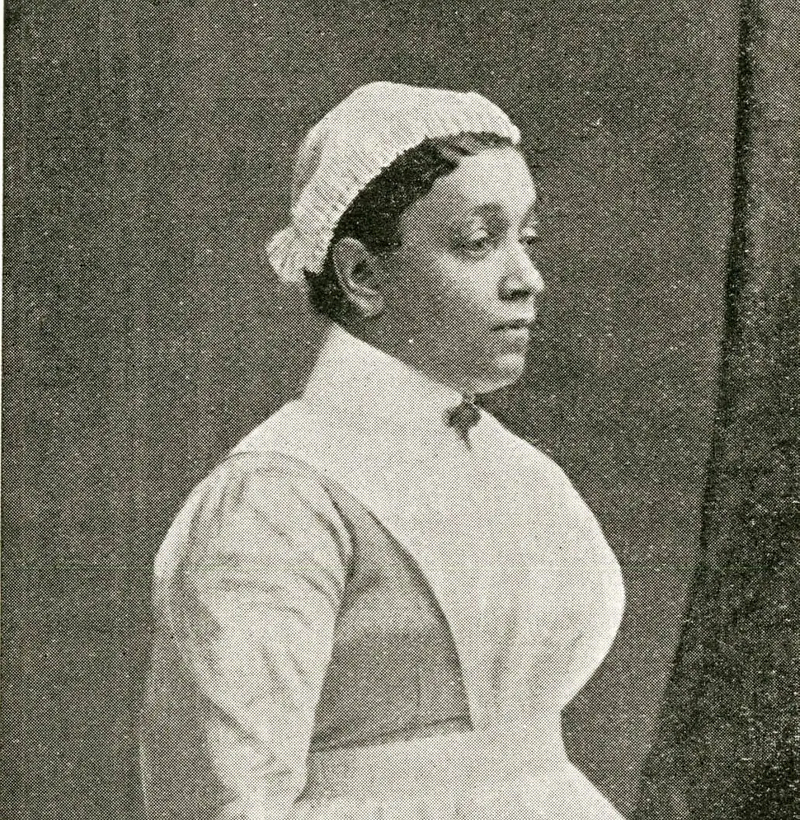 Annie Brewster was one of the first Afro-Carribean nurses to work in the UK in the 1800s.
Originally from Saint Vincent, she started work at the London Hospital, which is now the Royal London Hospital, in 1881 as a probationer nurse, and for the next 20 years was a highly valued member of their staff.
In 1884 she was appointed to the nursing staff, and for the next four years worked on the female medical wards. In 1888 she was promoted to take charge of the Ophthalmic ward, where her skill and in treating patients with eye conditions earned her the name 'Nurse Ophthalmic'.
Sadly, the London Hospital was also where Annie died following emergency surgery in 1902 at the age of 43. At the time of her death the hospital's Matron praised her intelligence and kindness, and mourned the loss of a well liked colleague.
Annie was buried in Newham, in London, and remembered as part of Royal London Hospital's 2018 celebrations of 70 years of the NHS.
Source: The Orders of St John Care Trust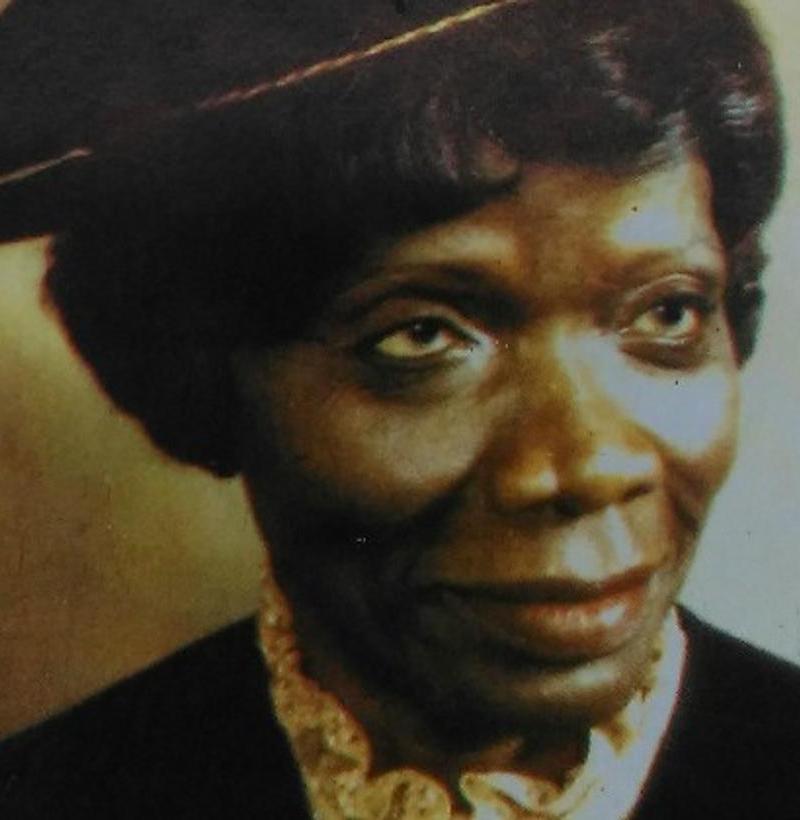 Born in Nigeria in 1915, Kofoworola Abeni Pratt was the first black nurse to work in the NHS.
While she'd always wanted to be a nurse, her father's disapproval led her to train initially as a teacher and take up a role at the United Missionary College in Ibadan, Nigeria.
In 1946 she was the first black student to study at the Nightingale School for Nurses, and in 1950 she qualified as a state registered nurse. Despite it being highly unusual for married women to become nurses Kofoworola was a married mother to a young son.
During her time working with the NHS she became a staff nurse at Evelina London Children's Hospital and then a charge nurse at St Thomas' Hospital.
In 1954 she returned to Nigeria, where she was initially denied a post as a ward sister as only British expatriates were able to fill the role.
Despite the refusal, within 10 years Kofoworola had become the first Nigerian appointed to the post of Matron of the University College Hospital in Ibadan, Nigeria, and continued to have a bright career during the following decades.
In 1965 she established a nursing school at the University of Ibadan, which became the basis for all nursing practice throughout the country. She also attained the role of Chief Nursing Officer for Nigeria and was named Vice-President of the International Council of Nurses, the first black woman to hold the position.
Kofoworola was also awarded the Florence Nightingale Medal in 1973, and made an honorary fellow of the Royal College of Nursing in 1979.
Sources: Guys and St Thomas' NHS Foundation Trust and RCN Magazine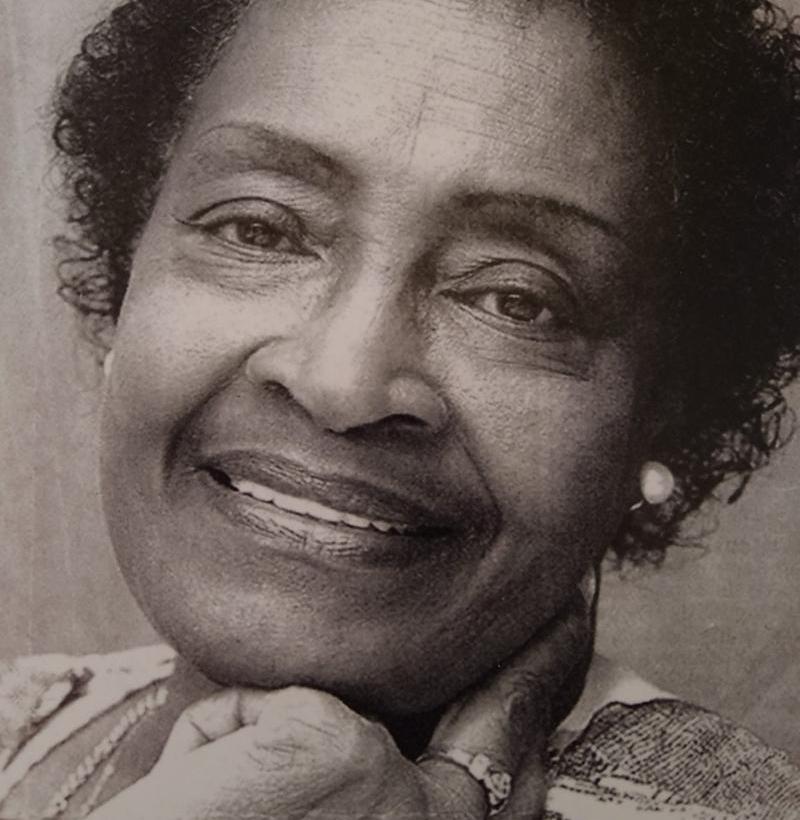 Born in Guyana in 1929 as one of 9 siblings, Daphne Steele began training as a nurse and midwife at the public hospital in Georgetown, Guyana, at the age of 16. In 1951 she answered the British government's call for people to work in the NHS and moved to the UK.
She settled in London, where she was placed on a fast-track programme at St James' Hospital in Balham. She moved again in 1955 to the United States, where she took on a five-year stint working in New Jersey.
Daphne returned to the UK in 1960, settling first in Oxfordshire, while stationed at Brize Norton, then in Manchester. Here, she took on the role of Deputy Matron of a nursing home.
In 1964 Daphne made history by becoming the first black Matron in the NHS, by successfully applying for the role of Matron at St. Winifred's Hospital in Ilkley, West Yorkshire. She held the role until the hospital closed in 1971.
During her lifetime Daphne was also vice-president of the Association of Guyanese Nurses and Allied Professionals (AGNAP).
In 2018 a blue plaque was unveiled at St James' hospital, where she trained when she first arrived in the UK, and in 2023 work is underway on the Daphne Steel Building at the National Health Innovation Campus (NHIC) at University of Huddersfield.
Sources: This is Local London and University of Huddersfield
Our Black History Month Podcast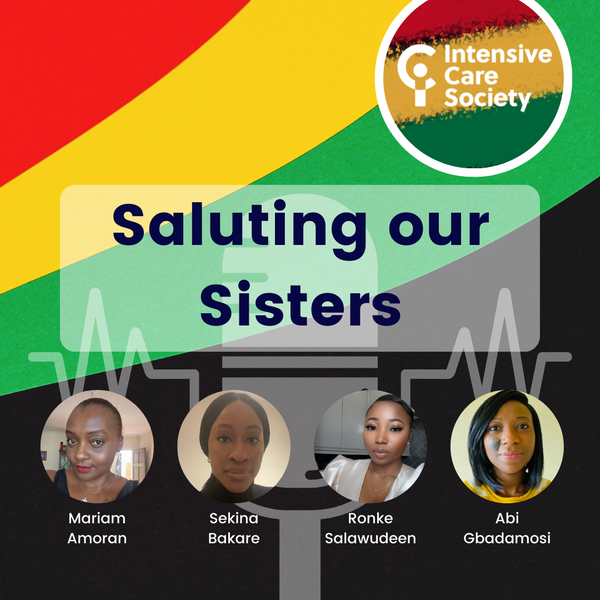 This October we invited four brilliant women working in intensive care to discuss the Black History Month theme Saluting our Sisters.
Chair and intensive care Charge Nurse Mariam Amoran was joined by Senior ICM and Anaesthetics Trainee Sekina Bakare, Deputy Charge Nurse Ronke Salawudeen, and Haematology ICU Dietitian Abi Gbadamosi to discuss the intersection of race and gender. The addressed why the right support in the workplace is key to success, and the rarity of black female role models in intensive care, and why it's so important to lift as you climb.
We were lucky to hear from all four women about their careers so far, the experiences that led them to working in critical care, and what they think we should do build a better, more diverse intensive care of the future.