It marked our 52nd birthday and was a perfect opportunity to show off all the excellent reasons to choose intensive care as a career.
In 2021 our community you told us what they love about their work ICU, on in 2022 year we asked why they think others should choose a career in intensive care too. We shared stories from our Professional Advisory Groups, hosted a podcast by our nurses, and shared everyone's reasons for choosing ICU across our social media channels.
We loved hearing and reading everyone's stories, and you can check them out below.
Stories from our Professional Advisory Groups
Caring for the sickest patients in our hospitals takes a large and diverse team of multi-professionals. Our members are doctors, nurses, psychologists, physiotherapists, speech and language therapists, dietitians, pharmacists, occupational therapists, and all other allied healthcare professionals who make up the ICU team.

There are many great reasons to start a career in intensive care, and plenty of things to love the job. But why take it from us? Hear from some of our members about what an average day looks like, why love working in ICU, and why they think you will too.
Our Intensive Care Week Podcast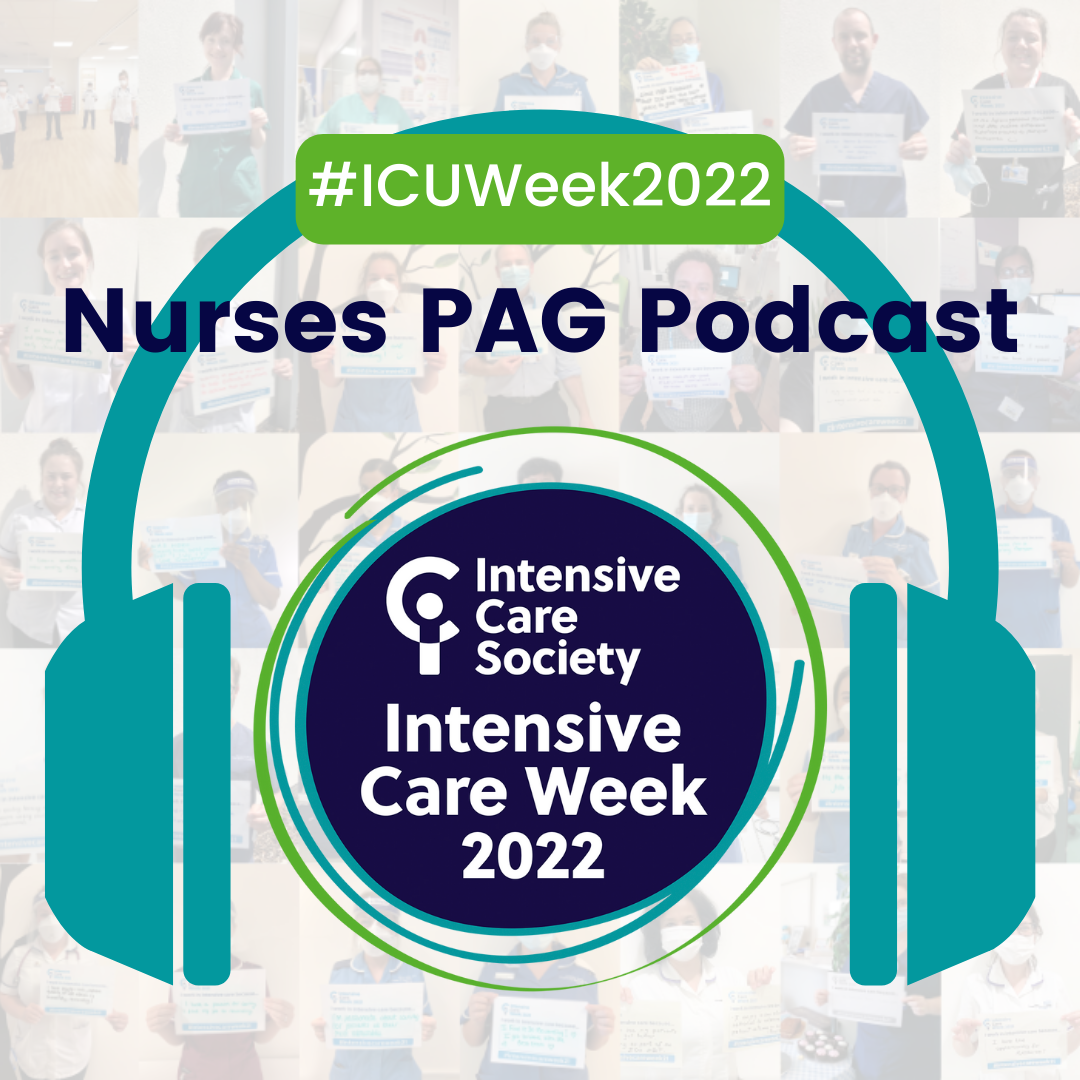 A career as an intensive care nurse can start in many ways and it can take you anywhere. From outreach, to research, to care by the bedside, if there's one thing our Nurses Professional Advisory Group agree on it's that it's all about the patients.

To celebrate Intensive Care Week 2022 four members of our Nurses Professional Advisory Group, Michaela Jones, Liz Staveacre, Pam Ramsay and Graham Brant, sat down to chat about how they came to be nurses in intensive care, and the contributions they feel they can make in their differing and varied careers.

It's a great listen, full of insight into their profession, its future, and all the places it can take you. You can check it out at the button below, or wherever you get your podcasts by searching for ICS Radio in your podcast app.
Your Pictures
During Intensive Care Week 2022 we asked you to share the reasons you think others should work in ICU. We loved watching your reasons rolling through during the week, and want to thank everyone who download our selfie card, and shared their images by tagging @ics_updates and using the hashtag #ICUWeek2022.

We shared quite a few across our social media channels, but you find them all at the button below.