Cauldron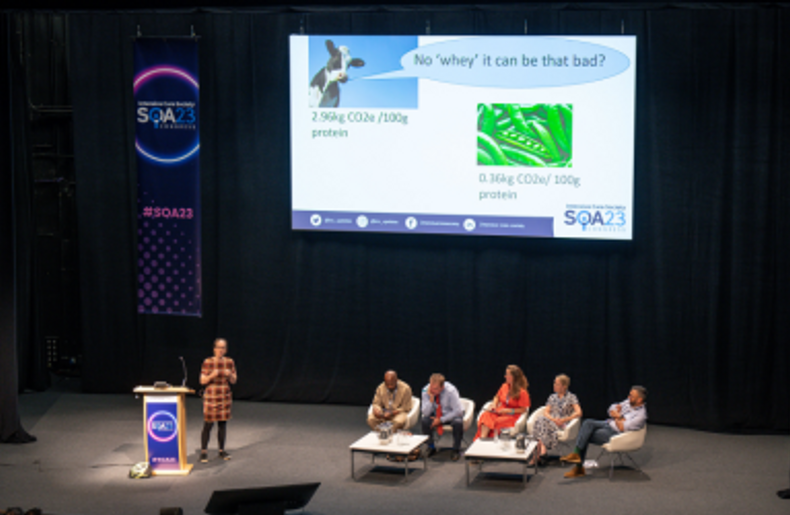 Start your submission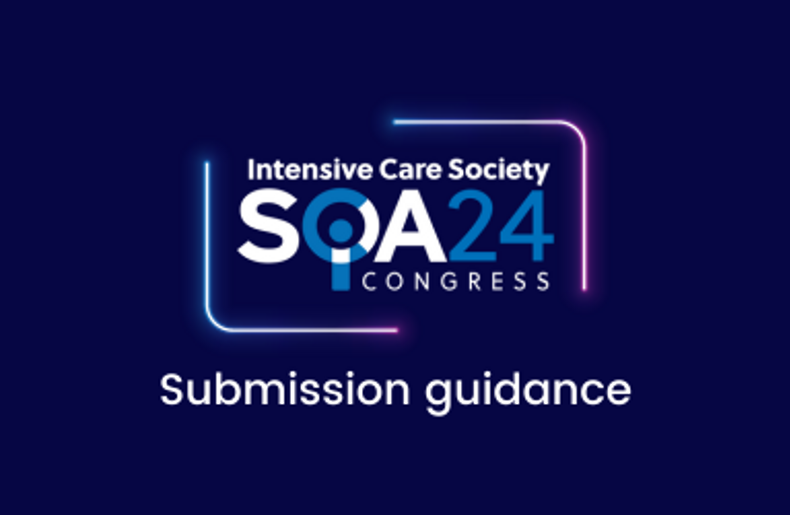 Submission guidance
JICS
All successful abstracts are published in the Journal of the Intensive Care Society (JICS), our PubMed Indexed Journal.
The Intensive Care Society's Trainee Professional Advisory Group are proud to present the latest edition of The Cauldron.
You are invited to submit an abstract on the following title – "If you could change only one thing to make critical care better, what would it be?" This could cover all aspects of critical care from clinical care, to workforce, education and organisation. Whilst the subjects discussed in the Cauldron are often controversial, and this is vital to make the session relevant, we would encourage all authors to apply sensitivity to the multiprofessional environment in critical care and ensure inclusivity.
The top five highest scoring abstracts submitted in response to this title will be invited to give a presentation to a panel of critical care clinicians at SOA24 taking place 18-20 June 2024 at the ACC Liverpool. Selected authors will have the opportunity to present their views over 13 minutes (8 minutes presentation, plus 5 minutes of Dragon discussion / grilling!).
Get ready to enter the Dragon's Lair! Further instructions will be sent to the corresponding author after the review process.
Eligibility
All doctors in training with an interest in ICM, including Specialty Doctors, Fellows, IMG, MTI & CESR programmes
Word count
Abstract: 500 words
References: 200 words
Deadline
Monday 8 January 2024, 11:59pm (GMT)
Key dates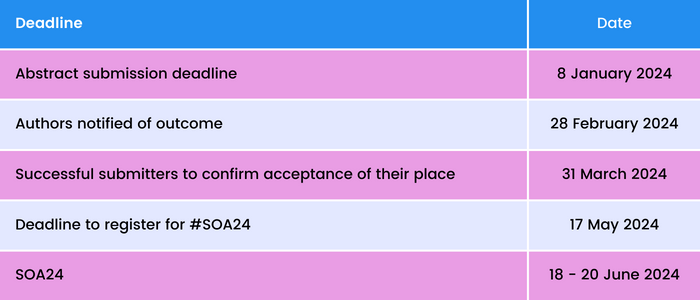 Contact
If you have any queries about the submission process or you want to withdraw your submission please contact us at soa@ics.ac.uk.